Welcome to KnightScents
We want our customers to find a great deal and simply enjoy shopping with us. That is why we sell your favorite brand name perfumes at prices you won't find anywhere else, plus with free shipping on everything. All of our products are 100% authentic and we have a return policy to ensure your satisfaction.
Scent of The Month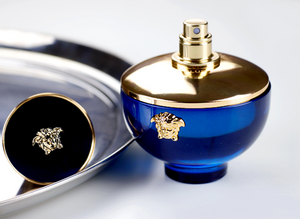 Scent of The Month -- Versace Dylan Blue
Versace is always a classic, and the Versace Dylan Blue for Women has always been a sleeper choice in our opinion. If you're looking for a new frag...
Did You Know
Each and every product that is featured and sold by KnightScents.com is 100% authentic and is shipped form the provider. Dont believe us? Check it out yourself with CheckFresh.